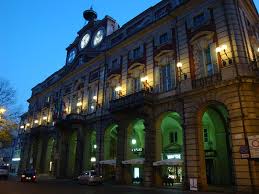 Itinerary
Departing from Turin, our tour will start from Piazza Garibaldi .
1- MIDDLE AGE SUGGESTIONS: Alessandria foundation dates back to 1168 when the inhabitants of eight small Villages joined together to build a city named Alessandria in honour of Pope Alessandro III.
S.MARIA DI CASTELLO CHURCH,UMILIATI an cient monastery, PALATIUM VETUS, S. MARIA DEL CARMINE Church, INVIZIATI Bishop Palace.
2- XVIII CENTURY SUGGESTIONS: During the XVIII century, Alessandria becomes an important stronghold with an impressive system of fortification which requires the demolition of the ancient area of Bergoglio (one of the small villages)
HISTORICAL PALACES like PALAZZO GHILINI, PALAZZO CUTTICA DI CASSINE, PALAZZO GUASCO DI GALLARATI DI BISIO, TOWN HALL PALAZZO ROSSO, SS. ALESSANDRO E CARLO CHURCH, SAN GIOVANNINO CHURCH,
CITTADELLA , VILLA MARENGO (MUSEUM OF THE BATTLE OF MARENGO).
3- XIX AND XX CENTURY SUGGESTIONS: At the end of the XIX century the city's economic life changed and Alessandria flourished and expanded undergoing a significant development.
SAINT PETER CATHEDRAL, GUERCI GALLERY, ISRAELITE TEMPLE, BORSALINO HAT FACTORY, GARIBALDI SQUARE AND PUBLIC GARDENS, CHAMBER OF COMMERCE PALACE, MAINPOST OFFICE AND THE SEVERINI'S MOSAIC, DISPENSARY FOR TUBERCOLOSIS PREVENTION, BORSALINO EMPLOYEES HOUSE, TIZIANO BRIDGE.
We can agree to have lunch in one of the typical restaurant of the city.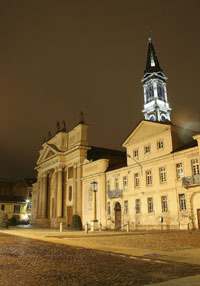 Place of interest of the tour:
. S.Maria del castello
. Palatium Vetus
. Ghilini's Palace
. Cuttica's Palace
. Cittadella
. Villa Marengo
. Saint Peter Cathedral
. Borsalino hat factory
Meeting point:
Turin , you can meet at your hotel lobby at 9:00 or other location you can decide.
You can also choose another starting time.
Transportation will be guarantee by private car or bus.
End Location:
Piazza Castello 161 in front of the Tourism Office or in other place you decide.
** total price 1- 3 people € 300
Booking
Not included in the price : food & drink , tickets for events