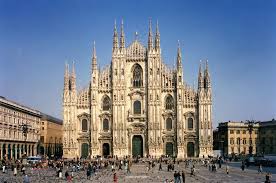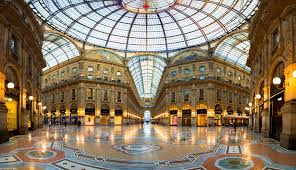 Itinerary
We depart from Turin by high speed train, we will arrive to Milan after 1 hour the distance is
120 Km from Turin.
Milan has always been considered the Italy's fashion capital , It is a city cosmopolitan rich of
art and culture.
All day tour
Departing from Central Station we will walk to along city center (Milan Duomo , La Scala
theatre ,via Montenapoleone, Galleria Vittorio Emanuele) our tour will be approssimately 3
hours, during the walk we will do a coffee break and we will visit some historical patisseries
and chocolate shops in the city.
After the tour we can agree to have lunch in one of the restaurant of the old town to taste
the deliciouses food and wine speciality of the territory.
Afterwards, we will return to Turin by the train.
Any proposed itinerary can be changed according to your needs and your interests.
Place of interest of the tour:
. Milan Duomo
. La Scala theatre
. via Montenapoleone
. Galleria Vittorio Emanuele
Meeting point:
Turin , you can meet at your hotel lobby at 9:00 or other location you can decide.
You can also choose another starting time.
Duration of the tour 8 hours.
End location:
Piazza Castello 161 in front of the Tourism Office or in other place you decide.
** total price 1- 2 people € 500
Not included in the price : food & drink , train ticket